News
July 2012
Annielle has written and recorded three songs for the Norwegian play William W. The premiere will be the 23rd of october at the concert house of Kristiansand
February 2012
Annielle is going to the USA for a acoustic tour. Collaborations with The Host Country and The Last Tycoon is scheduled. Be sure to follow this!
Friday 24/2
Annielle plays at Morgonskiftet Radio P4 Jönköping.
Listen to Annielles version of the song "A thousand Miles" med HEAT
January
Saturday 9/7
Listen to
P4 Premiär
and the interview about my winning song "I Move Again"
Friday 3/6
Yes! I'm the winner of Stockholm Radio P4 contest "Svensktoppen Nästa Stockholm"
Monday 23/5
Today I got the good news that I'm one of the 5 finalists in the competition "Svensktoppen Nästa Stockholm"
Thursday 10/3
Hey Guys, right now I'm working at some new songs and having a great time rehersing and playing with my new band. I'm looking forward to release my debute Album this year, so stay tuned with me!
Thursday 16/12
"Signs and Voices" has entered Skaraborgstoppen so please
vote here!

Wednesday 1/12
Today my new single Signs and Voices is released and tonight I'll play at club Spotlight, KGB, Stockholm
Friday 19/11
Next week my new single Signs And Voices will be available for radio and tonight I will play acoustic in Norrköping!
Monday 27/9
Last week I my song "Summer Love" was signed to Mars Music. And now I'm working on a coming single. Keep your ears open ;)
Sunday 25/7
Hi!
I'm very happy to tell you that my song Sumer Love is challenger to the Swedish chart "Svensktoppen" at P4. So keep your fingers crossed!
If you want to listen, the program starts 11.03 am or click to listen at the website
Sveriges Radio
. You can also vote for me if you like!
Svensktoppen 2010.07.25
Tuesday 7/7
Message in swedish:
Jag måste besviket meddela att jag är diskad från tävlingen Svensktoppen Nästa. Detta på grund av otydlighet i reglerna angående om musikens tillgänglighet för allmänheten. Jag kontaktade Sveriges Radio specifikt angående detta innan ansökan gjordes och fick då svaret att endast musik utgiven av majors (stora skivbolag) innefattades. Jag skulle alltså inte vara i farozonen för att diskas. Dock verkar inte Sveriges Radio varit tydliga nog till sina lokala kanaler och man diskar nu alla bidrag som finns på Spotify. Därmed borde även bidrag som finns på myspace och hemsidor tas bort eftersom de också blivit "spridda till allmänheten" vilket inga bidrag får vara. Är mycket ledsen för detta men skam den som ger sig, jag kommer kämpa på!

Monday 21/6

Here you can se all the finalists in the GP SCEN competition.


Friday 18/6


Annielle is qualified for the final concert in the swedish music competition GP SCEN. The final will be August 14:th in Gothenburg.



Wednesday 19/5

Today is the date for my single release! It's now up and runnin here and at myspace. Summer Love includes an extra track, a duet with the wonderful
Benjamin Pier
called "Sail Away". Tonight we will have a release party at Mangos in Skara. Hope to meet you there!
Monday 17/5

My new single "Summer Love" is now ready to meet you. There will be a release party at Mangos in Skara this Wednesday 9 pm.
Looking forward to meet you there!

Wednesday 5/5
The release of Summerlove, Annielle's new singel will be the 19:th of May and we will celebrate with a release party in the evening at Mangos in Skara


Thursday29/4

Concert today in Bergsjön
Monday 19/4

This week the project with Benjamin Pier will proceed.

Thursday 15/4
Concert today at club innombords in Stockholm =)
Wednesday 14/4
Today we record vocals in Lars "Dille" Diedricsson's studio in Skara.

Thursday 8/4
Happy News!! I started the recording for my coming album! But first of all I will release a single!

Monday 29/3
Vote for Annielle at "metro on stage" here and mark the five stars.
Thursday 25/2
Annielle will play at Gullbrannafestivalen 2010
Wednesday 3/2
As from the 4 Februari I have the chance to become an opening act to
Erik Hassle the 13/2 at stadsteatern in Gothenburg.
For more information how to vote just click here
Monday 1/2
This week you can vote for me to get into Radio P4 Blekinge toplistan (local chart)
just click here and vote for nr. 2 (annielle - Love's like airplanes)
Tuesday 5/1
I"m very glad to tell you that you can listen to me on Spotify. Go listen!! =)
Monday 21/12
Today an interview with me about me and my music is transmitted in Partille Radio 88,0 and on the web radio 88.
Saturday 19/12
Now my music are available for purchase in CDON, Amazon and Napster. If you wanna stream my music or add it to your playlist at Deezer.com just click the link Deezer.
Friday 18/ 12
Releaseconcert tonight at Haga Teatern 7:00 pm. Welcome!
Tuesday 8/12
Listen when Annielle performed live at Radio P4 the 8th of December.
Monday 7/12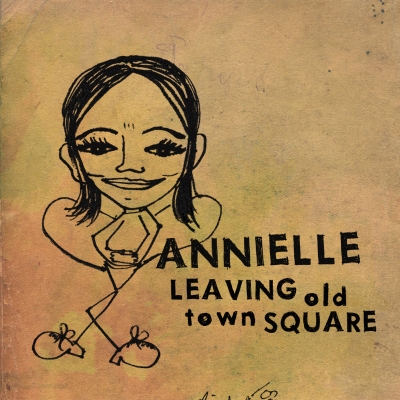 My EP is now ready for listening. Three producers from Music Factory has together with great musicians such as Jan Zirk (organ/piano), Johan Randén (guitar) and Ola Johannson (drums) to name a few cooperated with me. Mikael Kullén, Sofia Svärdh and Fredrik Johansson (the producers) has also written four of the new songs we've recorded.
Check out some of the photos in the gallery.

See more of OttossonPhoto
www.Ottossonphoto.com

With Love