Showing all blog posts from 2012
LA, San Diego and beautiful The Woodlands
Hi, long time since words danced on this blog.
Two weeks ago we made 4 gigs on the west cost that included The Mint and TRiP in LA and Bar Dynamite and Eleven in San Diego. We had a wonderful time meeting new
people and got some time of to just relax and enjoy the sun.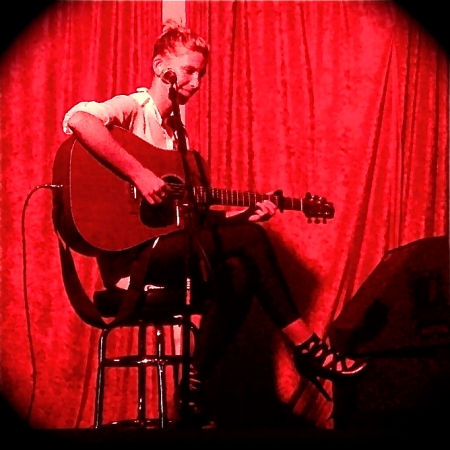 After the last gig we made a crazy 21 hours non stop drive to Austin and then 3 more hours took us to the Woodlands in Texas.
I The Woodlands we had the opportunity to stay with the Grammy Awarded artist
Sarah Kelly
and her husband Jonas. We had a great time and together with them not just relaxing but also being at
Sarah Kelly music School
listening to inspiring music from all the nice people. I and Mikael gave also a seminar about our way from sweden to the US and how we brought the music from our home to you!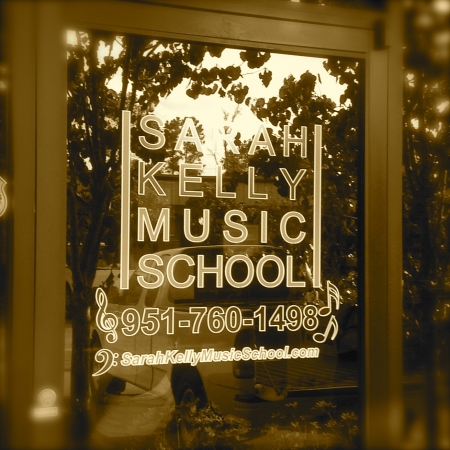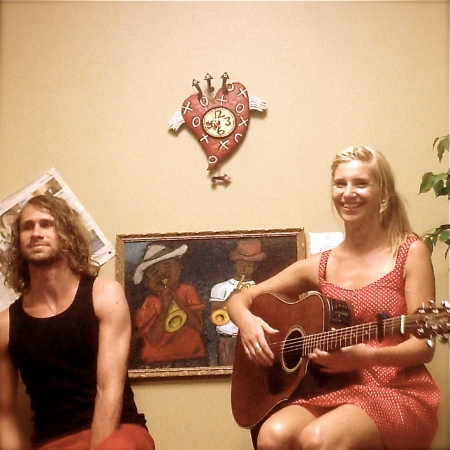 Be ready to receive great performers and songwriters from
Sarah Kelly music School
the coming years, that's where it happens, not in Vegas ;)
Now I'm back in Nashville and I'll tell you in a few days what's happening here =)
Stay Tuned!!
Peace!


(6)
Great Days in Cedar Falls, Long drive to Denver
Hi Guys!
This weekend has been so cool.
We spent two days with this amazing duo and their wonderful friends from Cedar Falls.
We rehersed at their place during Saturday and put together a version of Rivers and Roads that sounded great. Thank you so much!
On Sunday we played at Cedar Falls official music Venue the Hub and had a super nice evening enjoying playing and enjoying listening to our new American friends.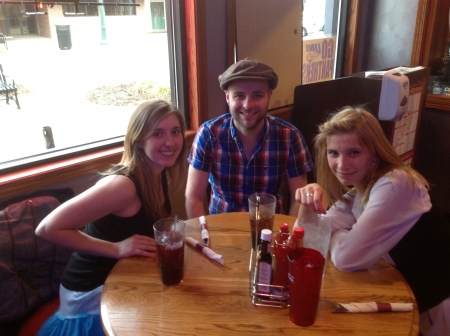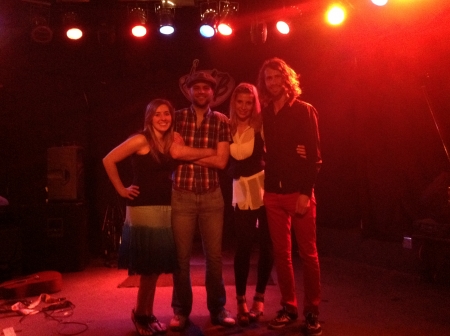 After a long drive to Denver yesterday we found Mead Street Station. A nice bar with good food and great musicians performing a couple of songs. I put my self on the list and played some of my songs.
Thanks to you folks that listened!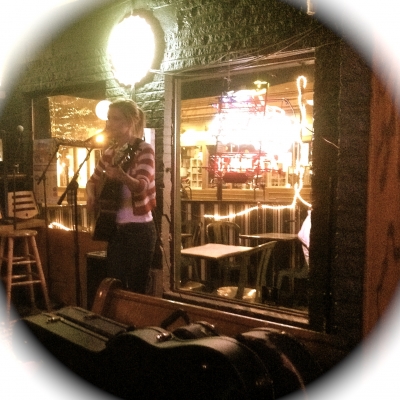 (4)
Thank you Chicago!
Hi and Hello!!
Two days ago we were invited to play at north park university.
We played in a living room and the room was crowded with students.
Really cool place, we should do something Iike this in Sweden.
There were two more acts playing doing a great job! Thanks Teel for setting this up.
Last night we had a wonderful night at Simon's Tavern in Andersonville, Chicago.
Simon who started the tavern was my grandfathers uncle so it felt really special for me to play there.
We even sang a song in Swedish I think that he would have liked that.
Today we are on our way to Cedar Falls, Iowa to meet up with a wonderful duo called
"The Host Country" be sure to check them out. They have a blend of the Swedish duo "First Aid Kit" in their music.
We have had a great time in Chicago and we have meet so many wonderful people.
Thank you Nels and Alice Nelson and Wayne Lundberg for guiding us through this big City!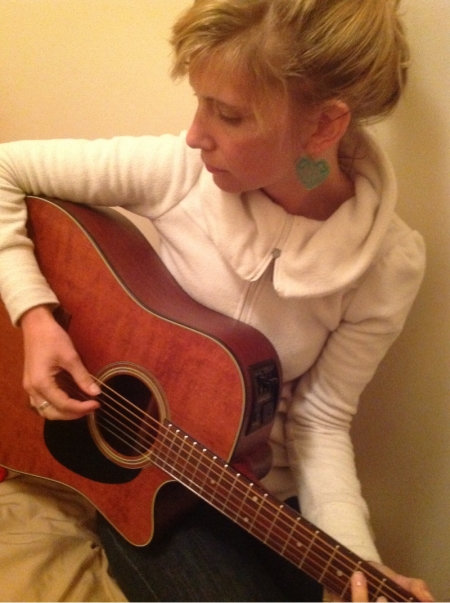 Rehearsing time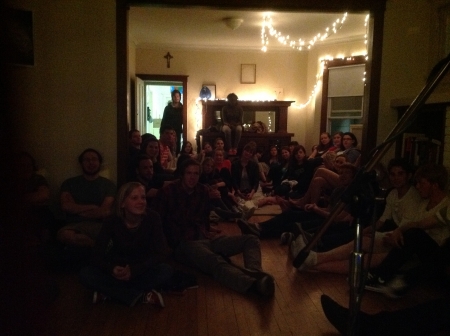 North Park university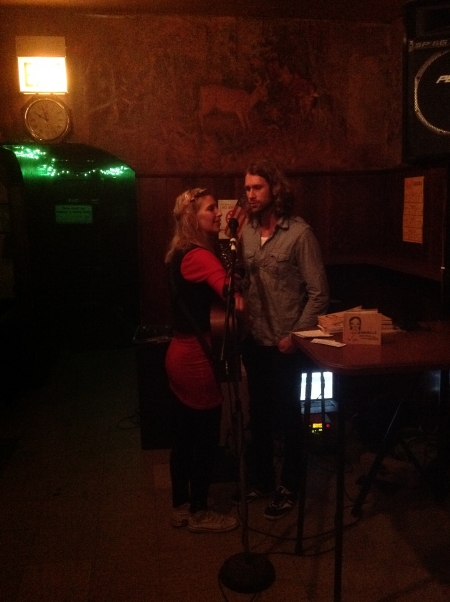 Simons tavern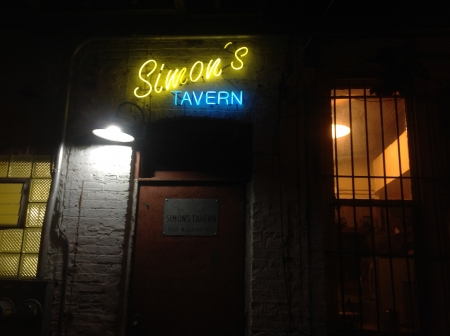 (4)
Nashville and Chicago
Hi Guys!
Now we're in Chicago! A lovely city to be in and people are so positive and nice.
Last Tuesday I played at the Swedish/American museum, we had a great time and
meet many wonderful people.
A woman named Karen invited us to her rocka billy class at The Old Town School of Music
It was very impressing to see the school and
the big variation of classes you could take there.
We really enjoyed it, thank you Karen!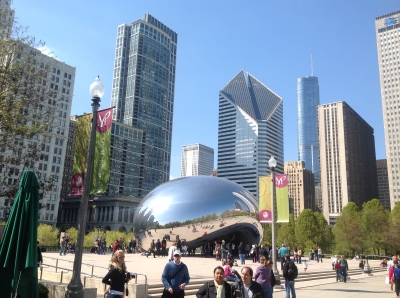 We've been also to the legendary jazz club the Green Mill and of course we took some time for touristing and were at Millennium Park and took some nice pictures by the bean.
Last week we were in Nashville. We had a very pleasant time listening to the
Song writers at blue bird café so if you ever go to Nashville you must visit the blue bird café
a wonderful place and music.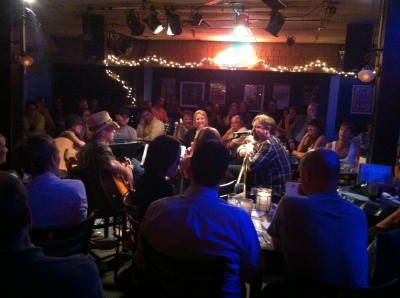 We also co writed with Billy Joe Walker Jr.
He's been recording guitars for a several artists such as Beach Boys and
he has also collaborated with George Martin and other big artists.
We feelt really honoured to write with him.
We also visited "Country Music Hall of Fame and Western"
Really nice and I learned a lot about how the country music was developed in Nashville and all around the USA.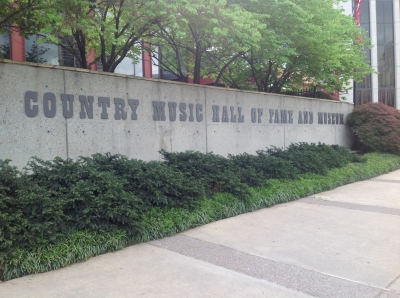 More to read soon!


(2)
Nashville Palace and Athens
Yesterday I played at the Nashville Palace.
I had a great night and heard many good songwriters.
When it was my turn to hit the stage my guitar didn't seem to work,
so thanks Billy for lending me your wonderful guitar.
Thank you Mel and John for opening your house for us!
It was fun to see Athens (the home town of R.E.M.) and I experinced my first baseball game ever.
A man who worked as a volunteer there gave me a baseball.
Sometimes it´s good to be swedish ; )
Last saturday we visited Atlanta and had the most delicious "southern food", we also
visit Martin Luthers Kings grave and walked the city. Right before we were about to leave there was a burning car in the parking lot...lucky no one got hurt.
Here's some pics from the week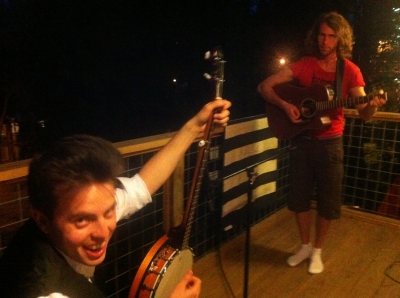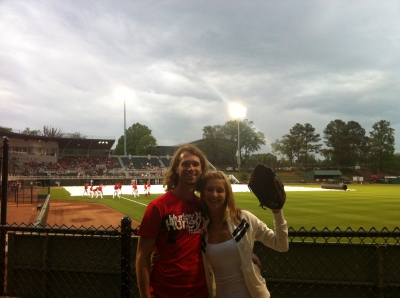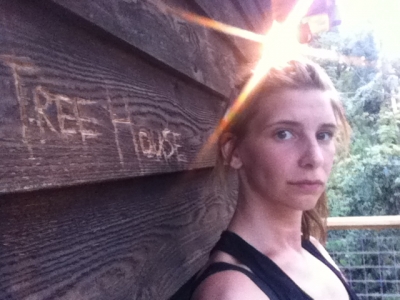 (4)
First stop Bocca Raton done, thank you!
Hi folks!
Time for some updates from Annielle =)
Yesterday I played at the swedish church in Bocca Raton.
This was the premier of my acoustic tour and I had a nice
crowed of people coming, thank you all!
Last night we had a wonderful evening with Herold and Maj Johnson
with a lot of good stories and some music.
Thanks you for having us as your guests in your wonderful house.
Today we've been driving along the east coast of Florida and tomorrow night we´ll hopefully
meet our friends John and Mel in Athens, Georgia = )
Talk to you soon.
Good night from Savannah, GA


(4)
Blog post archive: